In the world of IT, there are gray areas where what should be delivered simply doesn't arrive. The kind of IT services Portland area businesses have come to depend on gets lost on some IT companies who are only thinking about billable hours – not where your business goals are. Phoenix Technology bucks that trend towards "churn and burn" service apathy or spottiness, as we enjoy fulfilling the role of conscientious IT partner and outsourced IT department for our valued customers. Our wide range of IT services provides the kind of IT support Portland businesses of all sizes appreciate, due to our solution-driven dedication to diagnosing and solving issues as quickly and permanently as possible.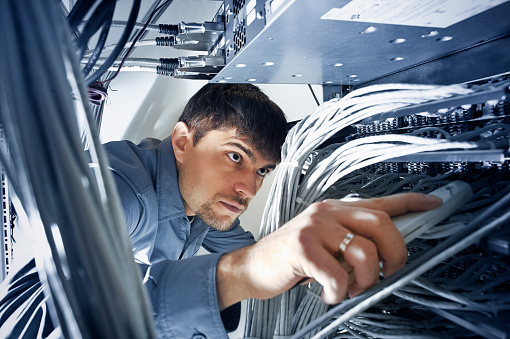 Can You Address Any Aspect of IT Services?
The short answer to that is, Yes! We're keep your critical data center and applications safeguarded end to end via reliable solutions for better computer network security, performance, and connectivity. Our tactics and tools prevent malware and other cyberattacks through implementing long-lasting computer security solutions custom-fit to your IT infrastructure and operational needs. We also employ web-, software-, and cloud-based applications that keep your valued data files sequestered from cyber breach or threat, by way of tested diagnostic and curative strategies.
What Do Your Portland IT Services Cover?
We leave no aspect of IT services out of our wheelhouse, as our best practices includes all the various tools and techniques that make up a full-spectrum IT support platform. As part of our strategic IT services in Portland, we provide:
Cost-predictive, economizing managed IT services
Updating and patching of software where and when needed
Reliable protection from cyberattack and internal threats
End-to-end network safeguarding, including remote workstations and mobile device management (MDM)
Regulatory compliance assurance for healthcare, financial, and other industries
Thorough, dependable data backup & disaster recovery solutions, and more.
IT Services Portland Companies Trust
Our IT service team works around the clock 24/7/365 to ensure that your IT infrastructure is operating at peak performance. Phoenix Technology is a trusted leader in providing IT support in Portland OR and Vancouver WA to ventures of all sizes.
If you require IT support in Portland, contact one of our IT experts  today at (360) 433-6930 or send us an email at info@phoenixtechnology.us and we will be happy to answer any of your questions.