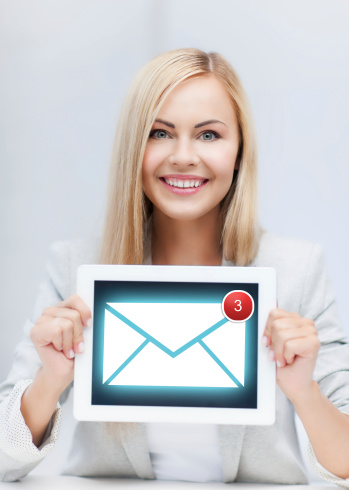 Should You Use a Hosted or Non-Hosted Microsoft Exchange Solution? 
A recent survey by market research firm King Research revealed that 96% of respondents believe email is extremely important and, when unavailable, has a negative impact on their business operations.
Do you employ in-house IT staff with an expertise in Microsoft Exchange? Most businesses don't.  The reason why is that an Exchange server can be complicated to administer and requires at least one full-time IT professional to maintain.
For businesses without in-house IT staff and expertise, outsourcing Microsoft Exchange is a cost-effective option.  
In-House Exchange Offers Less Downtime
Most in-house solutions are designed using one or two servers that have little or no redundancy and no disaster recovery solution or backup systems in place. These businesses typically experience 40 or more hours of unplanned outages each year!
With a hosted Exchange provider, your business will benefit from high availability, redundancy, and backup and disaster recovery. In addition, hosted Exchange providers offer a service-level agreement promising 99.999% uptime.
In-House Exchange Offers More Control
Using a hosted Exchange provider allows you to manage controls. For example, you can add and remove users, manage distribution lists and mailboxes, maintain email compliance regulations, and control critical functionality of Microsoft Exchange.
In-House Exchange Is More Secure
In-house Exchange solutions have less physical, digital, and backup security than hosted solutions. Microsoft releases patches for Windows operating systems and Exchange, and these patches must be downloaded and installed to repair vulnerabilities. Do you have someone to manage these patches? In addition, the patching process requires server downtime. Do you have a backup plan for this downtime? With hosted Exchange you can rest assured knowing you're protected with security patches that are installed in a timely fashion.
In-House Exchange Offers More Functionality
A small business doesn't require more functionality than what Microsoft Exchange offers. Do you need more than out-of-the-box applications? Most hosted Exchange providers offer easy integration with a wide-variety of Microsoft products. For example, Office Communications Server (OCS) 2007 allows your employees to communicate using instant messaging, video chat, and voice in real-time. It integrates with Microsoft Exchange and Outlook. However, managing this on your own is a complex process. A hosted Exchange provider can simplify the process, integrating OCS with Exchange in a seamless fashion.
In-House Exchange Is More Cost-Efficient
A hosted Exchange solution costs on average less than 12$ per user per month, with a low-cost, one-time setup fee, where an in-house Exchange solution can cost tens of thousands of dollars, depending on the number of users and the type of deployment. Exchange 2007 license fees are 60$ per user, and an in-house Exchange solution requires five new server roles and x64-bit hardware. In the end, it's cheaper for you to use a hosted Exchange solution.
In conclusion: Hosted Exchange solutions offer enterprise-grade infrastructure and functionality at an affordable price for small- to mid-size businesses. 
For more information, contact Phoenix Technology at (360) 433_-6930 or info@phoenixtechnology.us .