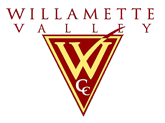 When Willamette Valley Country Club required a proactive technical support partner, they selected Phoenix Technology. Phoenix Technology provided them with an extensive network assessment, cost-effective upgrades and the responsive IT support they needed.
Willamette Valley Country Club (WVCC) is a non-profit country club and one of the top golf courses in the Pacific Northwest. Depending on the season, WVCC employs between 50-100 people. WVCC runs two restaurants, a retail shop, banquet facilities, meeting spaces and supports their community of 1500 people. WVCC's Alison Cruden remarks "Technology ties all of those things together. We use technology for point of sale, accounting, marketing and wireless coverage."
WVCC was looking for an IT company to streamline their systems. They were also interested in evaluating Club management and POS options. Cruden says "We had different people running off of different software, spotty wireless coverage and desktop computers being used as POS monitors. We wanted someone to come in, figure out where we wanted to be and implement upgrades over time that made sense, keep our costs steady and make IT a non-issue." Phoenix Technology was recommended to WVCC by one of their Board members. WVCC met with Phoenix Technology and accepted their offer to provide a complimentary network assessment of their technical environment. Phoenix Technology documented their network, developed recommendations for improvement, created an Action Plan for executing the recommendations and their managed services approach, leading to WVCC's decision to select them as their technical support partner.
The Situation: A need for comprehensive and cost-effective technical performance solutions and improvements
Phoenix Technology implemented all of the recommendations that came out of their network assessment including migration to a new server environment operating under SBS2011, utilizing Exchange Server and Remote access. Phoenix Technology implemented standardized antivirus, improved server UPS management, secure remote data backup and upgraded network speed. They also upgraded or replaced all obsolete systems.
Phoenix Technology worked with WVCC to improve their wireless network for Member access and use of tablets for food and beverage ordering. They have recently completed setting up a real-time camera via the main WVCC web site for Member look-up of weather conditions at the golf course. Phoenix Technology delivered exceptional service using their network and workstation monitoring software, their 'hands-on" combination of remote and on-site support and a willingness to work with WVCC to improve their technical performance, all at a reasonable price they could budget. Phoenix Technology has become WVCC's go-to technical partner
The Solution: Trusting Phoenix Technology to provide responsive, personal and proactive support
Phoenix Technology has established a positive technical support relationship with WVCC, who are impressed with their fast support response times. According to Cruden "They respond quickly! Most things can be done remotely, but if someone needs to come out they are always quick to respond." Phoenix Technology is committed to providing WVCC with unfailing support through their distinctive Phoenix Watch Protector managed service program. The Phoenix Watch Protector managed service program benefits WVCC by ensuring their networks perform reliably and securely with faster performance and fewer problems.   
WVCC recommends Phoenix Technology. Cruden comments "We would refer them on timeliness, efficiency, communication and effectiveness." She continues "They have done an excellent job following through with any issues and finding the solution and communicating before, during and after the project is complete.  Many IT people have a hard time being people persons. This team stands out in that fashion."
Phoenix Technology delivers innovative and cost-effective solutions, comprehensive managed services and dependable support to meet their clients' IT needs. Call Phoenix Technology at (360) 433-6930 or send an email to info@phoenixtechnology.us to hear more about how we can help you.