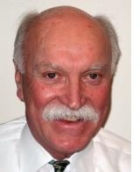 Phoenix Technology is your one-call information technology (IT) consulting company offering a complete range of technical services. We deliver solutions to clients in Oregon and Southwest Washington for their network/workstation, personal computer, mid-range and mainframe environments. We wear many hats – managed services provider, technical support expert, Internet webmaster, database developer, employee trainer, and more. We have the staff, knowledge and experience to handle your entire technology infrastructure. We take care of the technology so you can focus on your business. Ours is the business of Providing IT Peace of Mind.
Founder Walter Yeaw launched Phoenix Technology in October 1992 with a unique mission in the IT consulting arena: to focus on people first – not just the numbers – and actually deliver what was promised. Based on over 27 years of previous experience in the data processing consulting business, Yeaw knew this meant understanding client expectations and then producing high-quality IT solutions on time and within budget. To do this he hired a skilled team of consultants with the business expertise and technical knowledge to plan, implement and maintain a company's entire technology infrastructure.
Today, with a client base of over 150 companies, Phoenix Technology continues to uphold Yeaw's founding principles, earning a reputation that continues to expand our client base and the services we provide. Through client referrals and marketing leads, we have grown our business by providing high quality work at a reasonable price and meeting all of our clients' IT needs.