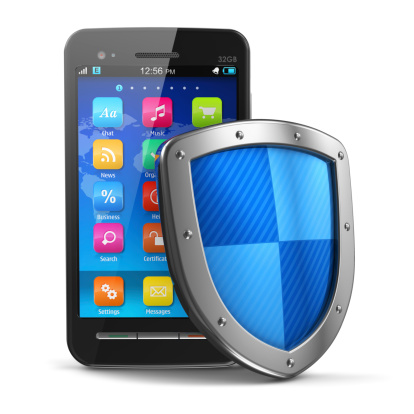 According to recent studies, Android smartphone owners must be careful when downloading new applications. A majority of malware is designed to target Google's Android operating system.
The F-Secure's Mobile Threat Report found a 26% increase in the the number of mobile malware threats from the previous quarter. During the third quarter of the year, the number of malware found within apps rose to 259. The report is based on data from the Apple App Store, the Android Play Store, and third-party app markets.
Interestingly enough, there has been no malware recorded in 2013 on the BlackBerry, Windows Phone, and iOS platforms. However, malware commonly targets Google's Android operating system, accounting for 97% of threats. The remaining 3% of malware threats target the Symbian operating system.
The report explained that malware developers continue to target the Android platform due to the fact that Android holds 79.3% of the total market share in tablet and smartphone devices. According to the report, one in five mobile threats are bots, which proves the sophistication of Android malware is increasing.
In July, researchers discovered a new toolkit known as Androrat APK binder, which helps malware developers by streamlining the process of inserting malicious code into Android apps. In addition, the third quarter experiences another trend involving the growth of profit-motivated threats.
With profit-motivated threats, the attacker makes monetary profit by sending premium-rate SMS messages from smartphone devices without the users' knowledge or consent. The rise in profit-motivated threats is known to be caused by the growth in large SMS-sending Trojan families, including SmsSend, PremiumSms, FakeInst, and OpFake.
Mobile malware can be a serious threat to businesses as well. With malware infected smartphones, an attacker can use the malware as a gateway or proxy to obtain access into a restricted business network.
As for the Google Play store, fewer malware threats have appeared due to increased security measures. However, Google Play apps tend to invade user privacy by collecting excessive amounts of data. While this is concerning, Google does maintain established privacy practices.
With malware infected apps, users' aren't aware of what happens to their data. When malware developers obtain user data, they often end up selling the data to marketing networks. It's important for Android users to be weary of downloading apps to avoid the potentially harmful aftermath.
Here are some of the most common Android malware attacks:
Android.Geinimi: A form of malware that's already corrupted many legitimate Android game apps on Chinese download websites.
Fake Banking Apps: A form of malware which persuades the user to enter their online account login information.
DroidDream: A form of malware that breaches the Android security sandbox to infect the device and steal data.
AndroidOS: A form of malware that appears to be a media player, sending SMS to premium SMS numbers.
Protecting Your Android Device from Malware Attacks
In order to prevent malware attacks against your Android device, avoid downloading apps from illegitimate or unauthorized app stores. When you're downloading an app, make sure you're reading the permissions prior to downloading. It's also important to install the best antivirus software for your phone, and install all the OS updates when they're available.
In addition, Android users should ensure their phone remains password protected at all times, as well as avoid sharing or viewing sensitive personal information while connected to public Wi-Fi.